Retail Inflation Likely To Average Close To 5% In Next Fiscal: Report
<!–
–>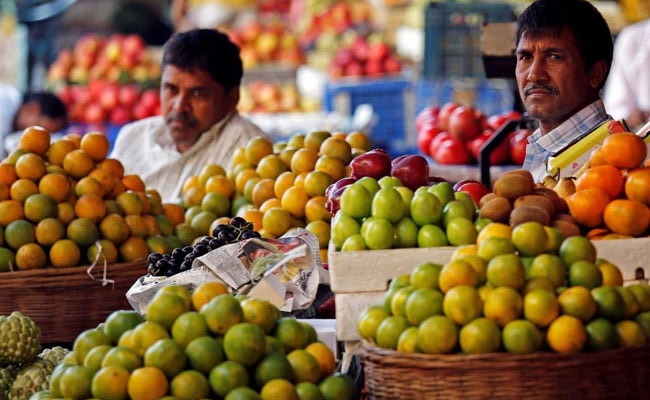 Retail inflation may average close to five per cent in the next fiscal year, a significant moderation versus likely the current fiscal year's average of close to six per cent, according to a recent research report by rating agency, Acuité Ratings and Research. In January 2021, the retail inflation softened further to near striking distance of the four per cent target after a gap of almost 16 months. In contrast, the wholesale inflation last month climbed to the highest level in 11 months, on account of the hardening of global commodity prices. (Also Read: Wholesale Inflation Eases To 1.22% In December Amid Fall In Food Prices: 10 Points )
Urban inflation continues to remain above five per cent with one-year ahead inflation expectations of urban households witnessing no respite. Given the disproportionately higher share of food, the decline in rural CPI continued to outpace the urban inflation for the second consecutive month. While rural inflation eased by nearly 85 bps in January 2021, the urban inflation in comparison moderated by only 10 bps, continuing to remain above five per cent. Additionally, according to inflation expectations by the Reserve Bank of India, urban households display uncertainty about future inflation outcomes.
Retail inflation in the country eased to 4.06 per cent last month from 4.59 per cent in December 2020, amid a sharp decline in food prices. The consumer inflation in January 2021, fell to a 16-month low, according to government data. (Also Read: Consumer Inflation Eases To 16-Month Low In January As Food Prices Slump: 10 Points )
The recent comfort drawn from December 2020 and January 2021 inflation prints should provide solace to the RBI as well as the central government – to continue to retain the current mandate as is. In a recent paper, the central bank argued that given that the trend inflation in the country has steadily declined to 4.1-4.3 per cent, maintaining the inflation mid-point target at four per cent seemed appropriate.